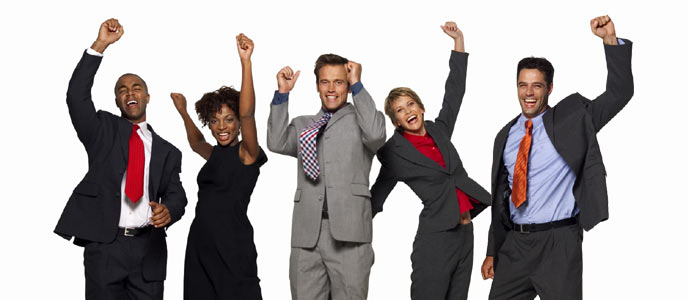 Professional CV Writing Services Can Significantly Improve Your CV and Help You Win More Interviews
In today's tough jobs market, you may be facing 100 or more other job applicants for each job you apply for, but ...
Can you create a compelling CV / resume that will beat 100 other job applicants and grab an employer's attention?
Will other people steal the interviews that should have been yours by producing a better CV than you or by using a professional CV service like Bradley CVs?
Will you struggle to get the job interviews you want, because your CV isn't as good as it could be?
But, it's not all doom and gloom though, because ...
Very few people can write a CV that really grabs an employer's attention, which means a professional CV writing service like Bradley CVs can make a real difference.
A professional CV service can dramatically improve your CV, getting you ahead of other applicants and helping you win those all-important job interviews.
Getting a professionally written CV can prove to be a really smart investment in yourself and help you secure the job you want.
Why choose Bradley CVs, rather than another CV service?
We have been writing professional CVs since 1993, meaning we have the wealth of experience required to transform your existing CV or create a CV from scratch.
Our advanced copywriting skills are essential to produce a CV for you that will sell you to an employer and persuade them to invite you to an interview
Very few CV services can match our unrivalled knowledge and superior copywriting expertise, giving you the best opportunity to win interviews.
Your individually assigned Consultant builds a good understanding of your unique skills & achievements and markets your talents to employers in the most effective way possible.
100% Money Back Guarantee: We're so confident that you'll get interviews if you use our professional CV service that we'll give you your money back if you don't get any interviews - click here for full details.
To learn more please see our CV service or phone: 01606 831 320 / +44 1606 831 320 between 9am and 5pm (UK time), Monday to Friday or you can also email us at
But, don't just take our word for it:
"I applied for 7 jobs and I won 7 interviews. 100% success! What more can I say!" said Mr Jack, who has successfully obtained a new job thanks to Bradley CVs.
For more information please see our CV writing service to discover how your CV can be improved to enable you to win the interviews you deserve.
And Tony Harthill was also amazed at the results:
"I emailed the CV at 10.30am to my principal target (an oil major) and then went out to post a letter and stopped off for a chat with my uncle. I got back to the house at 11.15am and the phone was ringing - it was the target company and they were very keen to interview me.
So, your CV got me an interview invitation in only 45 minutes! After a very "enjoyable" interview they phoned me to offer me a superior position to the one I'd asked for at interview. You can't get better than that can you?"
You may also want to take a look at further customer testimonials.