"Win The Job Interviews You Want With SMART Job Search"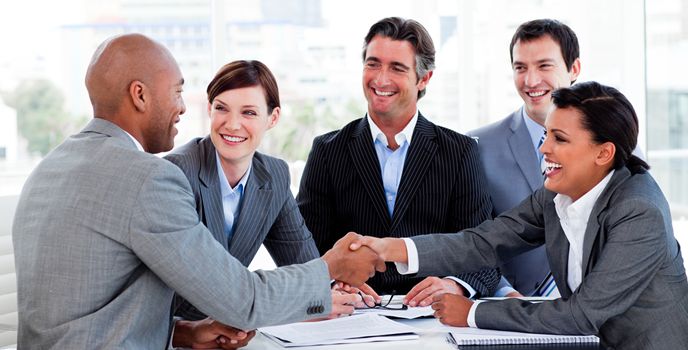 Our SMART Job Search can help you win all the interviews you want, even in today's tough jobs' market where you are competing against 100s of applicants.
Other than a poor CV, there are 3 fatal mistakes that can stop you getting job interviews and you're about to learn how you can totally eliminate them with SMART Job Search.
A poor job search strategy that relies solely on just one or two methods of finding a job, such as looking at advertised vacancies, where you face fierce competition from 100s of other job applicants.
No action plan or just a basic action plan, meaning that you're not performing the correct steps to getting that desired interview and wasting a lot of your own precious time.
A lack of knowledge about how to market yourself effectively to employers and recruiters in today's very tough and highly competitive jobs' market.
Are you confident that you can overcome all 3 fatal mistakes on your own?
If you can't, then other applicants will steal the job interviews that should have been yours.
You can completely eliminate all 3 fatal mistakes with SMART Job Search by Bradley CVs
Discover how you can win the interviews you want, and ensure that you don't end up frustrated and struggling.
SMART Job Search £127
With SMART Job Search you get an hour's telephone coaching tailored to suit your own individual needs, including:
The 4 major components of our powerful SMART Job Search Strategy that constantly delivers job interviews. You'll learn how to implement each of these 4 components effectively, which is crucial if you want to win interviews.
The exact step-by-step actions you need to take from our vital FAST Action Plan, so you quickly start to get the interviews you want. Plus how to make the best use of your time - most people waste a lot of time on activities that don't yield any interviews.
Learn how to multiply your chances of winning an interview for an advertised job vacancy, where you may face intense competition from 100 or more other applicants.
Discover how to identify and target unadvertised 'hidden' jobs that typically account for 50% of all job openings. Are you missing out? Learn how to uncover hidden jobs, where you may face just 2 to 5 applicants, rather than the 100s you are competing against for an advertised vacancy.
Tap into our 27 years' of experience and expertise and acquire the superior marketing tactics and knowledge you will need, to market yourself successfully to employers and recruiters and get more interviews now!
SMART Job Search is £127 - think how much better you'll feel when you're starting to get the job interviews that you deserve. As experts in job search, Bradley CVs can save you a lot of time and frustration.
Everything is explained in a clear, simple and step-by-step manner - anyone can learn and master our job search strategy, action plan and marketing tactics.
The SMARTER Job Search Programme, from £197 for a 2-week programme
You may feel that you need ongoing help and support and would like someone to talk to on a weekly basis, rather than just the one hour you get with the SMART Job Search. It can be a bit lonely looking for a job and a weekly session on the phone with a friendly expert can really help you.
Week 1 covers everything included in the SMART Job Search (above), then in the following weeks we can help you:
Overcome any setbacks and specific problems or issues that come up during your search for a job.
Fine-tune your crucial Job Search Strategy and Action Plan that we developed in week one's SMART Job Search.
Set weekly goals / objectives - this is particularly important if you are the sort of person that needs motivating to get anything done.
Provide ongoing training and coaching on the latest job search marketing tactics that are the most relevant to the job search strategy we devised for you.
Prepare you for the actual job interview itself, including a mock interview and expert advice on handling interview nerves and building your confidence, plus answering difficult interview questions, assessment centres, panel interviews, group tests and much more.
Options:
£197 for a 2-week SMARTER Job Search Programme; 2 one-hour telephone coaching sessions.
£397 for a 4-week SMARTER Job Search Programme; 4 one-hour telephone coaching sessions.
£597 for a 6-week SMARTER Job Search Programme; 6 one-hour telephone coaching sessions.
£997 for a 10-week SMARTER Job Search Programme; 10 one-hour telephone coaching sessions.
Why Choose Bradley CVs?
With our 27-year pedigree of writing professional CVs and advising on job search and interview preparation, Bradley CVs has the expertise and capacity to understand the pitfalls of a flawed job search process.
To the uninitiated the process can look simple, but experience tells us that it can be fraught with difficulties that can easily sabotage success.
Preventing wasted applications means a better 'hit rate' in terms of interviews versus applications. Our enhanced job search strategy will allow you to adopt a multi-directional approach, optimising your chances of finding and successfully applying for jobs.
Our 'Smart Job Search' programme complements our CV writing and interview preparation services to facilitate an effective and complete job application process.
We can help you find your ideal job and you'll have the peace of mind that you are optimising your chances of success.
Frequently Asked Questions
We have answered the questions that we are most frequently asked below.
When was Bradley CVs founded?
Bradley CVs was established in 1993, which means that we have vast experience of the complete job search process - from writing CVs, to how to find and apply for a new job, and handle the interview and job offer itself.
What will each telephone coaching session consist of?
In our initial session, we will assess your existing knowledge of job search. We will devise a powerful and effective job search strategy for you, together with a detailed action plan and go over any relevant tools, techniques and knowledge that we feel are essential to you winning the interviews you want.
If you have booked further sessions, then we will evaluate your progress from the previous session. You will be set weekly goals and objectives and we will coach you how to achieve them, so that you ultimately secure the interviews that you want.
What information do you need before a session is completed?
It would be useful (although not essential) if you provide details of how you have been applying for jobs and the results.
Do I need to take notes?
Remembering something you have written down is always easier, so we would recommend you take notes.
I'm looking for a specialised role that is in a niche sector - can you still assist with my job search?
Yes, in some respects what you will learn could save a lot of valuable time if you are seeking a niche role that is unlikely to be visible in mainstream sources.
Do you have offices I can visit in person?
No, as we operate worldwide this is not possible. The coaching sessions are conducted by telephone at our expense. There is no need to meet face-to-face.
I am based overseas in a different time zone, can you still work with me?
Yes, we are accustomed to working worldwide across various time zones - all we ask is that you are able to converse in and understand spoken English.
What payment methods do you accept?
We accept all major debit / credit cards (MasterCard, Visa, Visa Debit, Visa Electron, Maestro, JCB and American Express), PayPal, UK cheques and UK postal orders.
Can I pay using PayPal?
Yes, to pay with PayPal please use our online order form, when you get to Step 2 (Secure Payment) select PayPal as your payment method.
I want to pay using a friend or relative's credit / debit card, is this acceptable?
Yes, our merchant services provider requires us to obtain verbal consent from the card holder before accepting the payment. In this situation, you will need to have this person available at the time you confirm your order and agree your consultation time and date.
Our Services: